Testimonials
We are very proud of the service we provide for our customers. In fact, we see a client relationship drastically more personal than that of most agencies in our field. Our client relationships do not start at 9AM and end at 6PM—they stay with us to continually receive the quality service they deserve.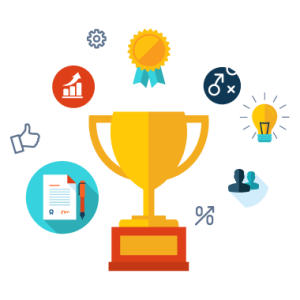 "The team at iDoctorMarketing was instrumental in helping me establish my practice as a leader in my field. They provided expert guidance on creating valuable content and shared their knowledge on the latest industry trends and developments. I couldn't be happier with the results they've helped me achieve" Irene Warner
CEO & Founder
"I was hesitant to invest in marketing for my practice, but I'm so glad I did. iDoctorMarketing helped me to reach new patients and increase my visibility in my community. Their team was easy to work with and provided valuable insights on how to improve my online reputation. I highly recommend their services." Jeffery Polk
CEO & Founder
"This incredible team managed to not only get us top positions on Google for all of our top keywords, but they kept us there, as well! I would highly recommend this company to anyone." Gabriel Townsend
Quality Realty Service
"This hard-working team provides a consistent stream of fresh leads while equipping us with what we need to turn those into loyal customers." Naomi Crawford
Admissions director
"A great company that helps us translate likes, shares and comments into actual new business." Lucy Parkinson
Airframe mechanic
"I have only been working with this agency for a few months but I would recommend them without hesitation. Their client support has been outstanding and they have exceeded all of my expectations. I have worked with many SEO companies but none of them can compare to them." Summer Parkinson
Phlebotomist
"Having many years of SEO experience ourselves, we know how hard it is to come up with a successful SEO strategy and an effectively integrate it within our work-frame. As our business continues to grow year after year, keeping track of our SEO strategy became very time-consuming and reduced our ability to focus on our core business." Georgina Nicholls
Executive Director
"I was struggling to get new patients for my practice, but after working with iDoctorMarketing, my patient base has significantly increased. Their team helped me improve my online presence and provided valuable insights on how to reach my target audience. I highly recommend them to any doctor looking to grow their practice." Matthew Lee
IT department